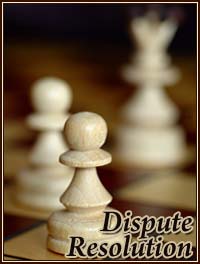 Conflict, disputes and claims are often an unfortunate consequence of project and contractual relationships. Misaligned understandings or expectations over scope, budgeting, schedule, quality, the actions of third parties or other obligations of the parties involved can result in a hostile, contentious, even dysfunctional environment for meeting the commitments of the original agreement. Litigation and/or arbitration are common options for resolving disputes but can result in significant expenditures in time and funds and can result in unpredictable outcomes for one or both parties.
5RMK's dispute resolution process considers mediation a more viable alternative which provides a more collaborative process between parties. Under our process, the 5RMK mediator seeks to lead the parties to an outcome embodying these basic expectations:
Preservation of the working relationship
Better control of the outcome for all parties
An expeditious and mutually agreeable outcome
Our experiences, as a contractor and as a client/owner representative, have shown us that mediation, when conducted by a mature, qualified mediator supports our approach. This experience has been gained under a variety of mediation venues, both domestic US and global.
5RMK Management Dispute Resolution Experience:
Taipei Subway – Taiwan
Vertac Chemical Incineration – Arkansas
Prince Edward Island Bridge – Canada
Auburn Freeway – California
Los Angeles Light Rail – California
Aswan Water/Waste Water Program – Egypt
EEAA Reservoir A-1 – South Florida Management District