Director Mergers and Acquisitions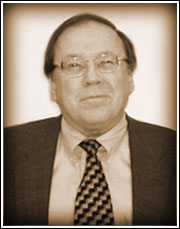 Executive manager with over thirty years of strong, progressive experience from analyst to Chief Financial Officer and Strategic Planning and Development Officer in all phases of financial management; strategic and operations planning; corporate development; initial public offering; and acquisition, divestiture and new venture planning, valuation, due diligence and negotiation. Participation, including Board representation, in management of start up ventures and businesses held for sale. Extensive experience in transaction negotiations, including acquisitions, divestitures, venture capital investments, and project financing. Principal lead on nine acquisitions and ten divestitures. Extensive experience in task force leadership and working with all levels of executive and operations management. Experience in international transactions including negotiation of concession contracts, project financing, and sale of businesses. Strong combination of leadership, technical, and program implementation skills.
Education:
Master of Arts – Economics, University of Detroit.
Bachelor of Science – Business Administration/Economics, University of Dayton.
Graduated Cum Laude, Dean's List 6 of 8 semesters, Outstanding Junior and Senior in Economics
Experience Summary:
2008 – 5RMK inc.
Director – Mergers & Acquisitions
2002 – 2008: Private Consultant/Advisor to Corporations on Valuations, Acquisitions, Divestitures
2001 – 2002: Washington Group International, Inc., Boise, Idaho
Senior Vice President, Strategic Planning and Development Officer
1977 – 2001 Morrison-Knudsen Corporation, Boise, Idaho
Vice President, Strategic Planning and Development
Vice President, Strategic Development
Senior Vice President, Finance, Treasurer and Secretary – MK Rail Corporation
Vice President, Finance/Administration, Rail Systems Group
Director, Corporate Strategic Planning
Manager, Business Planning
Senior Operations Planner
April 1975 – March 1977: Armco, Inc., Middletown, Ohio (now AK Steel Holding Corporation)
June 1973 – March 1975: Federal-Mogul Corp., Southfield, Michigan
Marketing Services Supervisor – Plastic Products Division
Market Analyst – Plastic Products Division
Economic Analyst – Corporate Marketing Department