Chief Operating Officer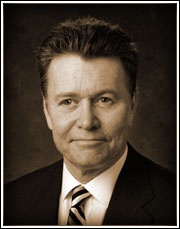 Mr. Pettiette is a senior executive with thirty-two years of experience in the design, construction, operations, management and development of infrastructure, energy, oil & gas and environmental cleanup projects in the United States, Europe, the Middle East and Far East. He has served a variety of private and government sector (US and International) clients in the aforementioned markets.
His career has involved a steady progression from project management to senior executive and board positions with both partner and client organizations.
Experience Summary:
March 2008 to Present – 5RMK inc.
Chief Operating Officer – Mr. Pettiette serves as one of the principals of this specialty consulting firm engaged in providing senior project management, planning, dispute resolution, media and public relations, merger and acquisition and joint venture formation services. The company's market focus includes the oil & gas, mining, infrastructure and environmental services industries.
2000 – 2007 – Washington Group International, Inc.
President Washington Closure Hanford LLC (a limited liability company owned by Washington Group International, Bechtel National & CH2M Hill LLC)
Corporate Executive Vice President Operations
1979 – 2000 – Morrison Knudsen Corporation
Executive Vice President, International Infrastructure
Executive Vice President, Infrastructure Group
Vice President Operations, Environmental Group
Project Manager/Director – Mining and Environmental
Project Engineer – Mining and Oil & Gas Divisions
June 1975 to December 1978 – Brown & Root Corporation
Project Engineer – Prudhoe Bay, Alaska
Board Experience:
E-470 Highway Build, Operate and Transfer Project Board Chairman – Denver, Colorado
Hong Kong's Chep Lap Kok Airport Civil Works Project Board Member
Oersund Crossing Project Board Member – Denmark
Prince Edward Island Bridge Board Chairman – Canada
United Nations Mission in Kosovo – Reconstruction Board Chairman
USAID Egyptian Water Program – Joint Venture Board Chairman
U.S. Government Project Experience (as project sponsor):
US Department of Energy

$2.3 Billion Hanford River Corridor Project – Richland, Washington – Project General Manager & LLC President
$1.5 Billion Yucca Mountain High Level Nuclear Waste Storage Test Facility – Nevada Test Site – Vice President Operations
$1.2 Billion Uranium Mill Tailings Remedial Action Project – 22 Sites in the Western US – Vice President Operations

US Army Corps Engineers – Marketing Lead and Vice President Operations

$270 Million Trans-Atlantic Program Management Center Peace Purchase Programs – Egypt Pacer Forge, Qatar US Air Force Pre-Deployment Base, Kuwait Al Jabar Air Base
Seattle District – Bunker Hill Environmental Remediation – $100 Million
Los Angeles District – $50 Million Pre-Placed Remedial Action Contract
Pacific Ocean Division – $60 Million Pre-Placed Remedial Action Contract

USAID – Executive Vice President Operations

Egypt – $400 Million Water/Waste Water Programs – Port Said, Ismailia, Luxor, Aswan
Egypt – $75 Million Telecommunications Network Program – Cairo, Alexandria, Port Said
Bosnia – $80 Million Infrastructure Restoration Program
International Project Experience (Executive Vice President International Infrastructure):
Far East

Hong Kong – $1.2 Billion Chep Lak Kok Airport Civil Works
Taiwan – $75 Million Taipei Subway Section
Taiwan – $1.4 Billion Ping Lin Tunnel
Russian Far East – Sahkalin Island Infrastructure Program – ExxonMobil

Europe

Denmark/Sweden – $1.3 Billion Oersund Crossing Sunken Tunnel Section
Kosovo – Lead Mining Complex Restoration under contract to United Nations
Bosnia – Infrastructure Reconstruction under USAID Program

Middle East

Saudi Arabia – Saudi Defense Forces Airbases in the Rub al Khali (Empty Quarter)
Egypt – USACE/Egyptian Air Force Bases, USAID Water & TeleCom
Qatar – US Air Force Pre-Deployment Base
Marketing – Saudi Arabia, Egypt, Qatar, Kuwait, Jordon, Israel